Model #66516279402 KENMORE ELITE Dishwasher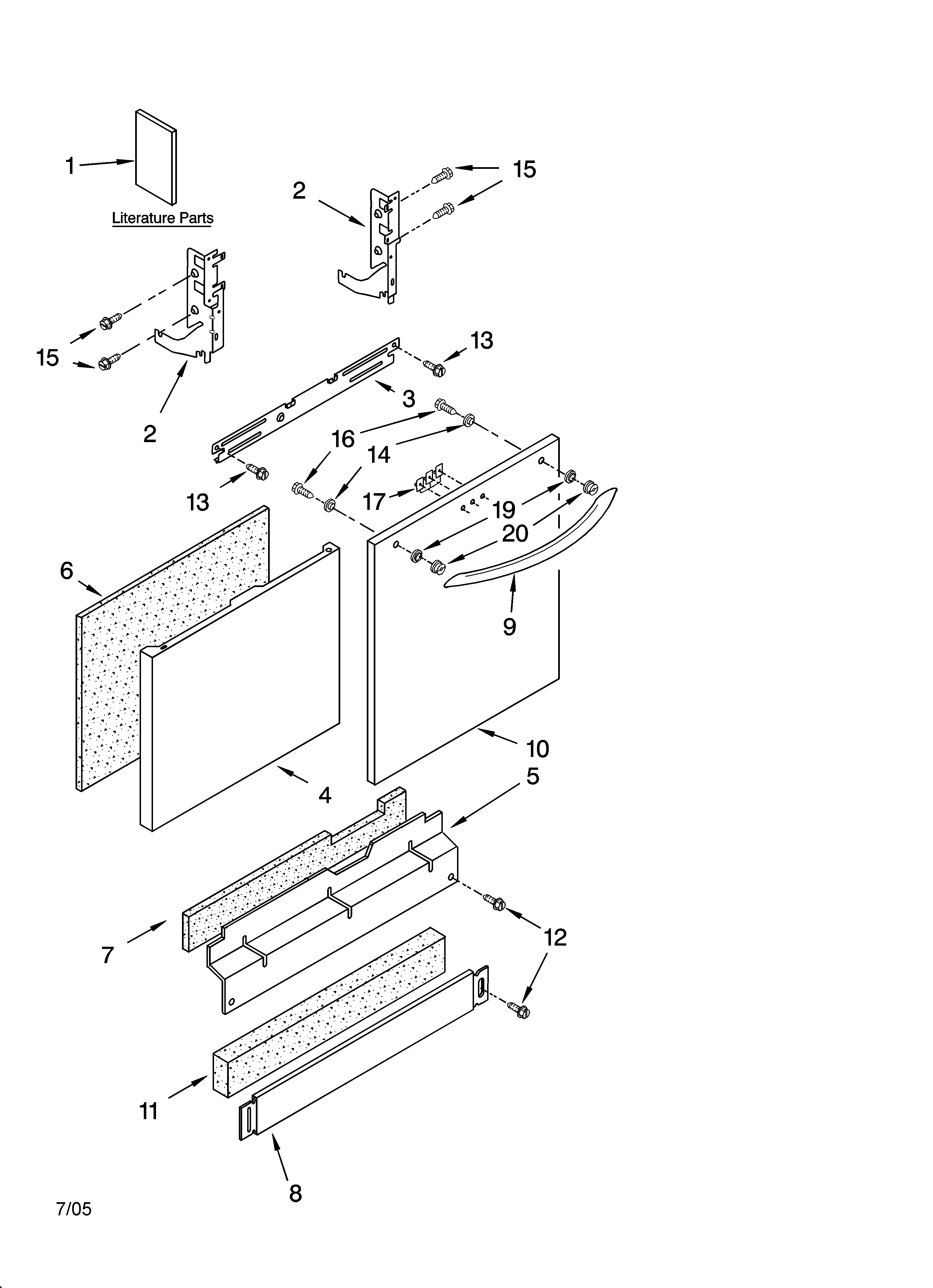 Question and Answers
Q:
Kenmore Elite Dishwasher #665-162-79402- did not drain at the last cycle.
A:
If the dishwasher drained properly after you noticed this problem and pressed the CANCEL/DRAIN button then it could have been caused by the sink drain system temporarily failing to drain properly in the condition that it was in. You could have had a restriction in the garbage disposal that prevented the dishwasher from draining in that isolated incident. This has happened with my dishwasher once or twice but it is rare. You did not mention if the dishwasher would drain after you noticed the problem. If it did and the dishwasher drains properly on future cycles, then there is not likely anything wrong with the dishwasher. If you have an air gap installed in the drain line, you may want to pull of the cap and check it for a partial restriction.
If the dishwasher continues to fail to drain in the final portion of the cycle, you could have a problem with the control board. If it consistently fails to drain in all portions of the cycle, then you could have a restriction in the drain line, the sump or you could have a failed drain pump.
If you need more help, submit more details and we will assist you further.
Read More
Lyle W -
Sears Technician
June 14, 2010
Q:
My Kenmore Elite dishwasher #66516279402 didn't drain the water after the cycle
A:
From the description you give I would suspect the drain pump is the problem.
This dishwasher has a separate drain pump.
If the drain pump is not running then either the control relay is bad, control neutral is bad or the drain pump is the problem.
If the water valve works then the relay for the pump is most likely okay.
The drain pump should ohm out at 16.3 ohms if you have a volt/ohm meter and are comfortable using it.
I hope this information is helpful to you. If you find additional details I will be able to help you further.
Read More
Fred M -
Sears Technician
June 11, 2010
Q:
Why is my Kenmore dishwasher not working?
Recommended maintenance parts & accessories