Model #6611 PORTER Drill Screwdriver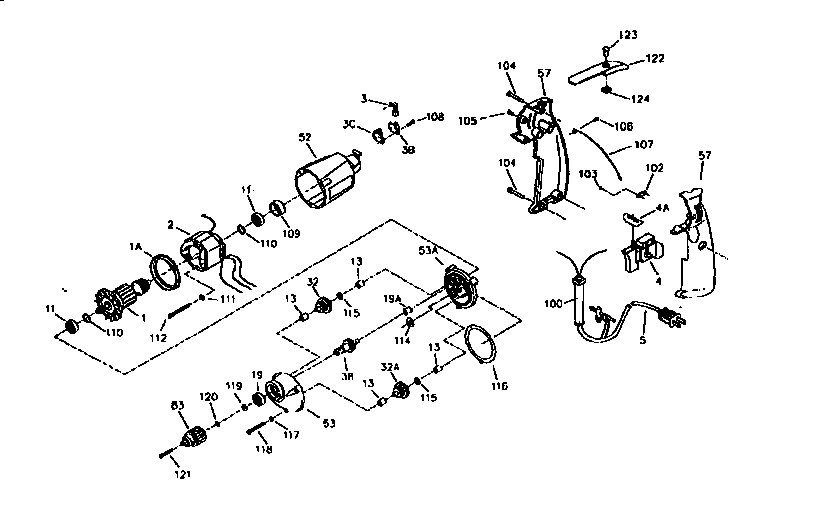 Question and Answers
A:
I understand that your gas dryer is not heating. While you are waiting for an expert to respond, I have attached some helpful links below that may provide information to assist you with your question. Have a great day!
Read More
A:
Thank you for your question and I understand your concern.
There are several components connected in a series circuit to the gas valve assembly which could fail and break the voltage supply to the igniter. I added an image below of the wiring diagram. I traced the electrical circuit to the gas valve assembly in red and black. I circled the components involved in the circuit. Each one of the components I circled must measure continuity or the circuit will be broken to the gas valve and igniter.
You didn't state if the igniter will glow red or not. There is small square plastic inspection cover below the door which can be pried off in order to watch the igniter and burner assembly. If the igniter is not glowing, I would first check the thermal cut off and the thermal fuse for continuity with an Ohm meter. The thermal fuse and the thermal cut off are located behind the rear panel. The thermal fuse will be located on the blower wheel housing and it will have two (2) blue wires attached to it. The thermal cut-off will be located on the upper left side of the heater box located on the right rear side. The thermal cut-off will have a black wire and a red wire with a white strip connected to it. NOTE: Disconnect the power cord from the power source before removing the rear panel.
You will need to disconnect the two wires from the two components before checking them for continuity with the Ohm meter. You will likely find one of the two not measuring any continuity. Replace the component which measures no continuity and your dryer will likely produce heat again. If it does not, let me know and will go to the next level of diagnosing the failure.
I added a YouTube video showing how to check continuity . I also added a YouTube video showing how to replace the thermal cut-off if you find it faulty. Here is one more video showing some useful information .
Check the things I have covered here and if I may be of further assistance as more details become available, please reply to this post.
Read More
Joey S -
Sears Technician
June 06, 2012
See more answers