Model #60SDX88B HITACHI Projection/Digital 42" and above TV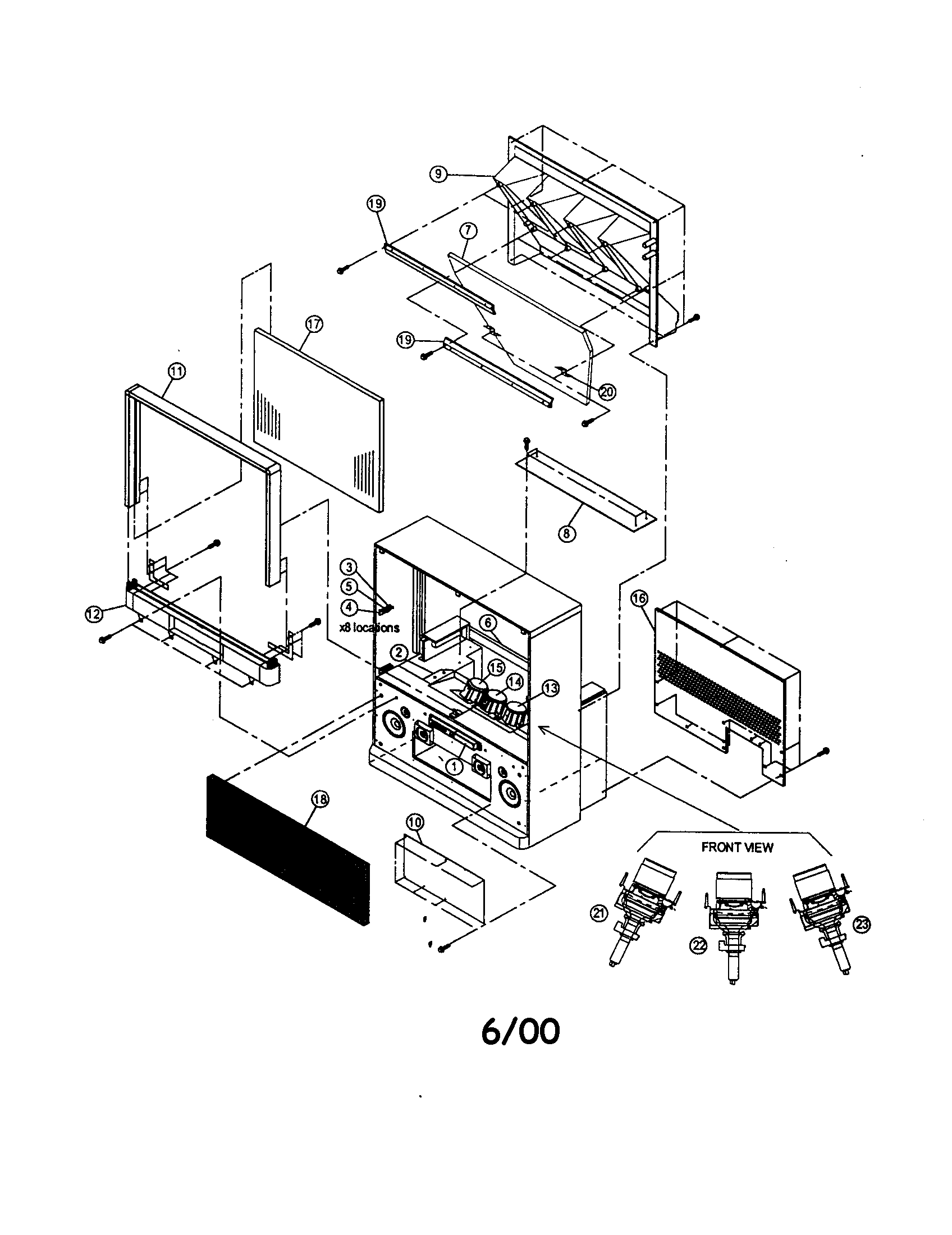 Question and Answers
Q:
What is the cost and is it worth fixing a TV that his showing a double image?
A:
Since the image is created using 3 separate CRTs a circuit is needed to make sure these images site on top of one another. This is done using a convergence circuit. For this model, 2 amps take the data to manipulate each color vertically and horizontally. Because of the amount of work they do they tend to run hot and have a higher failure rate then other components. This is usually the cause of most convergence problems. Sometimes they are described as 3-D images or colors not being lined up.
The amp could have died alone but it can take out the return resistor too as well as creating a short and taking out the fuse from the power supply. The parts you are looking at are amps STK392-110 x2 (the description says transistor but it is an integrated circuit), a couple of resistors that range in price around 2 dollars, and maybe 2 fuses . The service center performing the repair will most likely want to diagnose the problem first to make see what is needed. The price of labor will depend on the company and the type of service. You can use this information to call area repair centers for an estimate to perform this job and I would ballpark $200 for Sears to come out and perform this job on site. This is dependant on your area the amount of work needed.
Read More
David A. - Personal Solutions Manager -
Sears Technician
December 08, 2009