Model #59671819101 KENMORE Bottom-Mount Refrigerator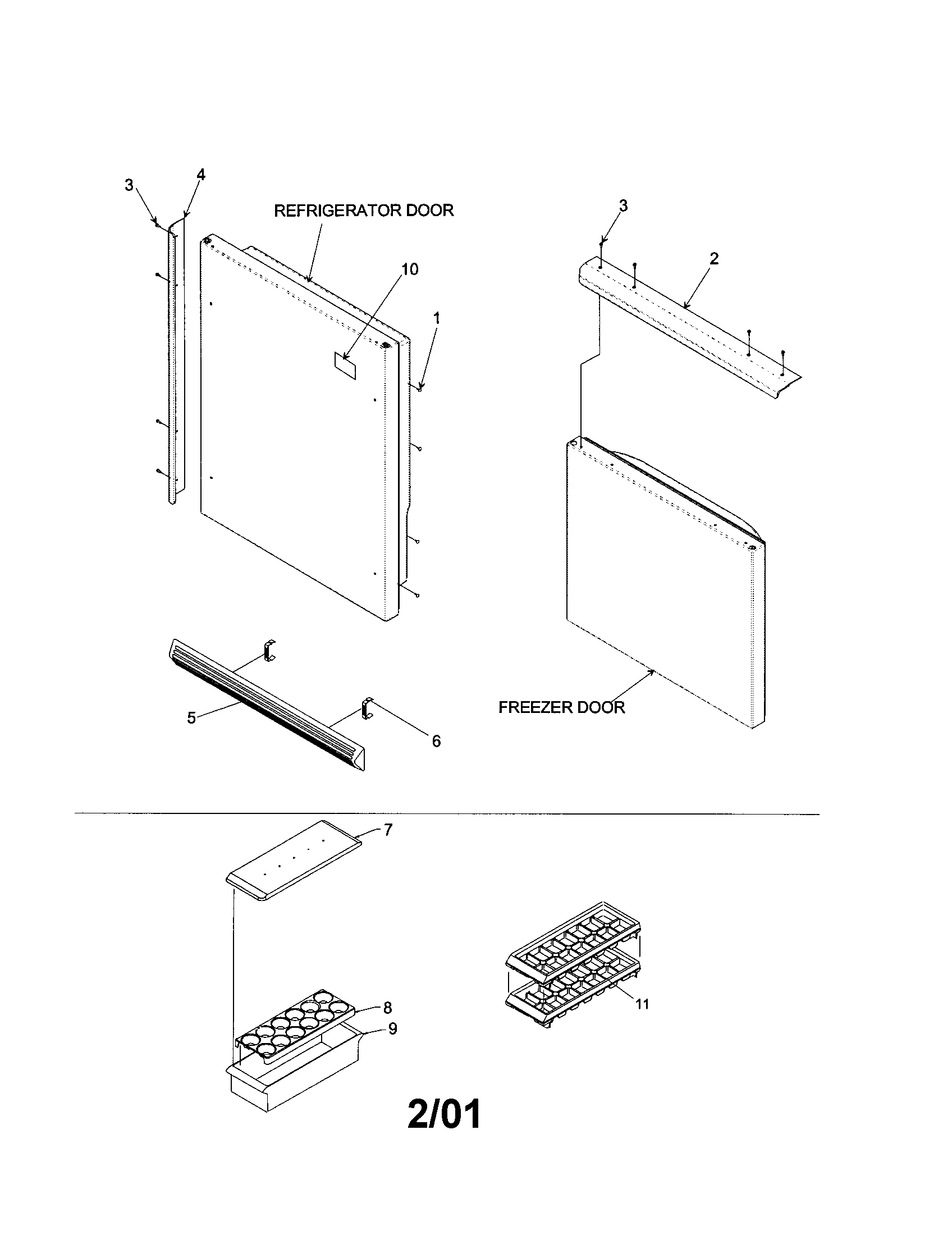 Error Codes
Error Code:
Condition:
Check/Repair:
Question and Answers
Q:
What can I do about a very bad odor in my refrigerator? washed interior 3 times, vacumned underneath, blew out dust
A:
The most unusual thing about the problem you describe is that it happened suddenly and for no apparent reason.
Usually the problem occurs after the unit stops working and everything thaws out while your gone for a 3 day weekend.
Even then when the food is removed and the unit cleaned with soap and baking soda the smell goes away.
The worse thing is when meat thaws and blood gets into the insulation. For this problem you might have to remove the panels and replace the insulation. Sometimes the smell can never be completely removed.
But you say the problem happened suddenly and for no apparent reason so non of these usual suspect seem guilty.
Other sources of smells would be something crawled under the refrigerator and didn't make it out. You say you vacuumed under neath but I's also suggest you pull the refrigerator out and check under and behind.
There is a condenser pan where water collects. Normally the water evaporates but if not mildew could form and become smelly. You can add a 1/2 of cup of bleach to the condenser pan to help with this.
There should be a source of the odor.
There are products, one is show below, that will eliminate odors in refrigerators. If you do a search with key words "odors" "refrigerator" you will see several products the you could try.
If there is no chance the refrigerator thawed out with out you knowing it then this may prove a difficult problem to solve.
If the defrost heat went bad there might be an electrical smell but after a few days the frost would build up and the unit would stop freezing properly.
I hope the information is helpful but submit another question with any additional detail for further assistance.
Read More
Fred M -
Sears Technician
December 11, 2009