Model #580762011 CRAFTSMAN Power Washer, Gas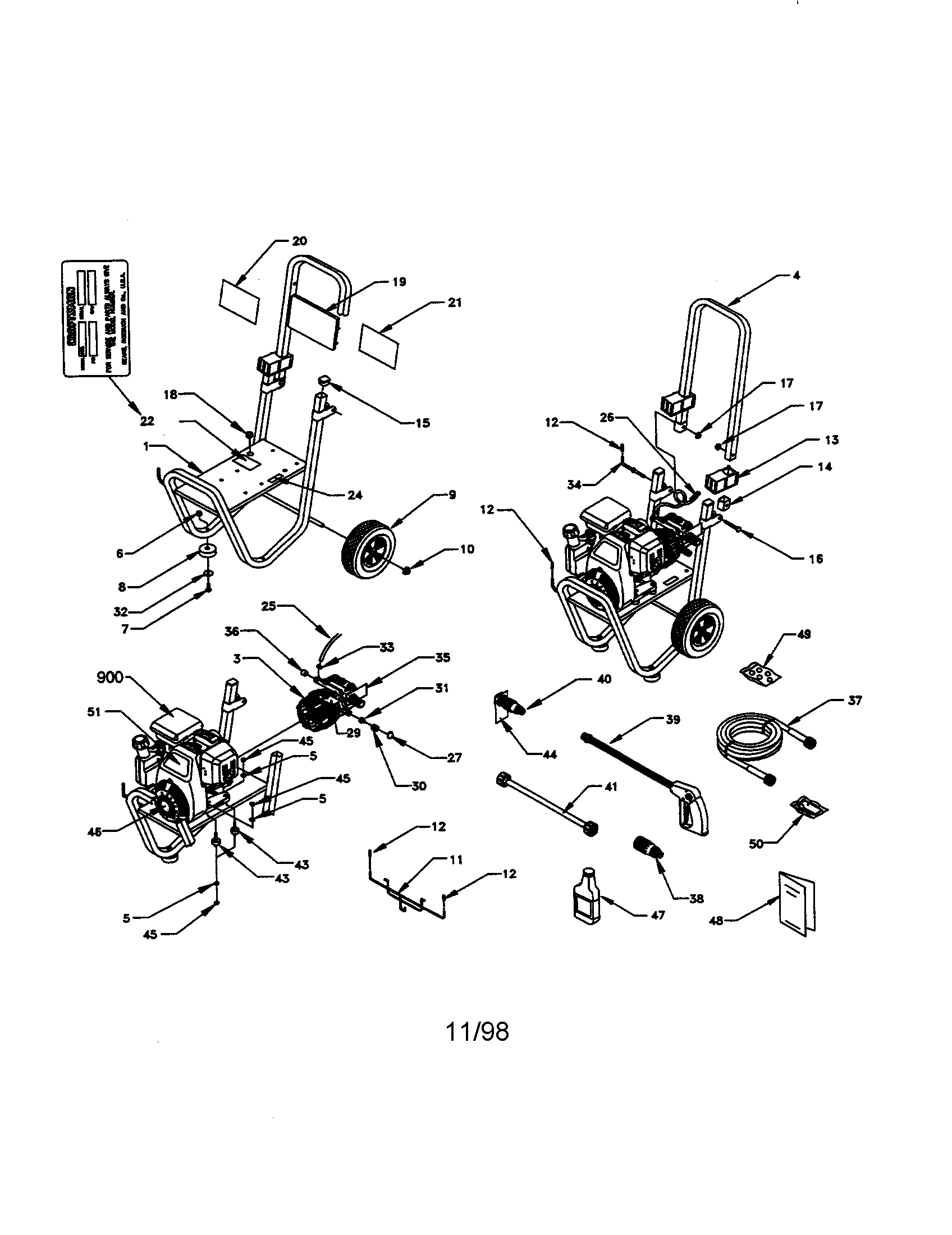 Question and Answers
Q:
I have a sears pressure washer model 580.762011 . Something is wrong with the pump as it stalls the engine. the engine is a 5 hp honda which runs fine. I use it
Q:
Craftsman Electric Pressure Washer will not pressurize the incoming water flow?
A:
There might some kind of error with the model number provided since that appears in our system and at Sears PartsDirect as a gas-powered washer with a 5 hp Honda engine, model GC160QHA.
If it is an electrical unit it might be kicking off due to poor water supply. That might be too low or high of water pressure or temperature coming in or a plugged inlet screen to the unit. Or, it might be a stuck check valve or other issue inside the pump itself causing an over-pressuring or starvation issue. Or, if it an electrical motor, it might just be a problem with too much amperage draw due to too much load, improper electrical supply, or a failing electrical motor.
If you confirm your model number you may be able to use it to find your Owner's Manual online, which should have more details on basic troubleshooting to help you pin-point an issue with improper water or power supply. You can also use the number to find available parts and get an idea of how the components fit together by checking the parts information at the Sears PartsDirect site. Or, feel free to submit another question here with a little more detail and we will do our best to help further.
Considering the high pressure and multiple parts involved in a pressure pump, you may also want to consider having a professional inspect and repair the unit to be sure the unit is safe and reliable to use again.
Read More
HVAC & Fireplace Bucket -
Sears Technician
July 14, 2008