Model #56561582011 KENMORE ELITE Countertop Microwave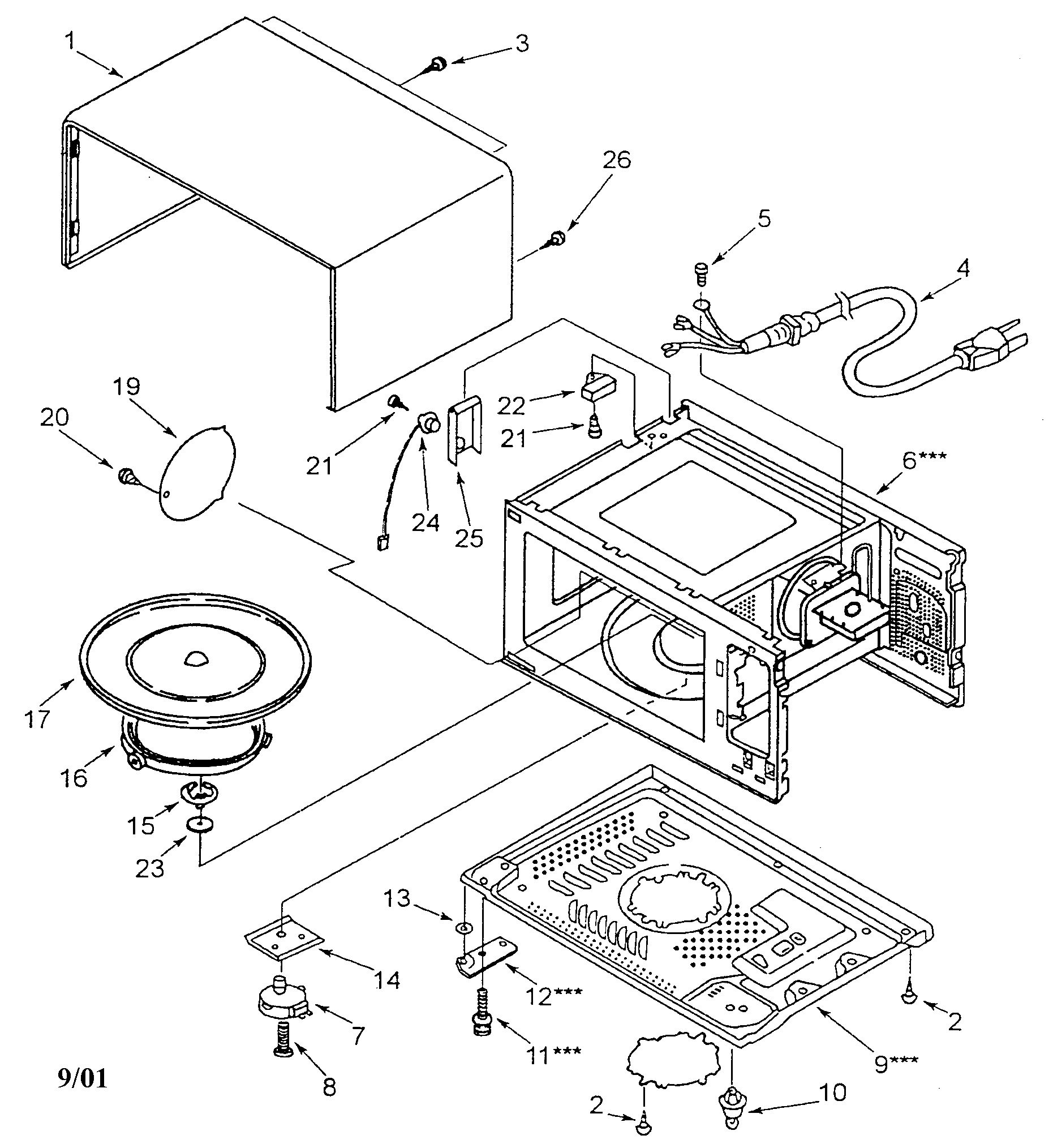 Question and Answers
Q:
Why is my microwave oven discolored?
A:
The discoloration of the microwave and surrounding area is probably caused by smoke that is venting out of the oven. Normal baking will produce fumes or light smoke that many times will have some grease content. Some of this light smoke is vented out of the oven door in the baking process. This light smoke will leave residue on the areas above the oven. Over several years of use, this residue will build up and cause the ivory tint on your microwave and cabinet. The self cleaning feature of your oven will normally produce more smoke as it burns all spills in the oven into a fine ash. Broiling can also produce heavier fumes and smoke.
You may be able to clean and/or paint the cabinet to restore the original white finish. You probably won't be able to clean the residue from the microwave. If not, you may have to replace it to restore the white appearance.
If you restore the area to its original condition, here are some tips to help keep the area white:
Clean the area often. Also, clean the area after conducting a self cleaning cycle or baking/broiling items that produce heavy fumes.
Before conducting a self cleaning cycle in the oven, wipe off any heavy spills on the oven bottom. These will produce more smoke and discoloration if not removed.
Move the microwave oven slightly back into the cabinet if possible to avoid direct contact with oven vent fumes.
Read More
expert -
Sears Technician
December 04, 2007