Model #5362 PORTER CABLE Router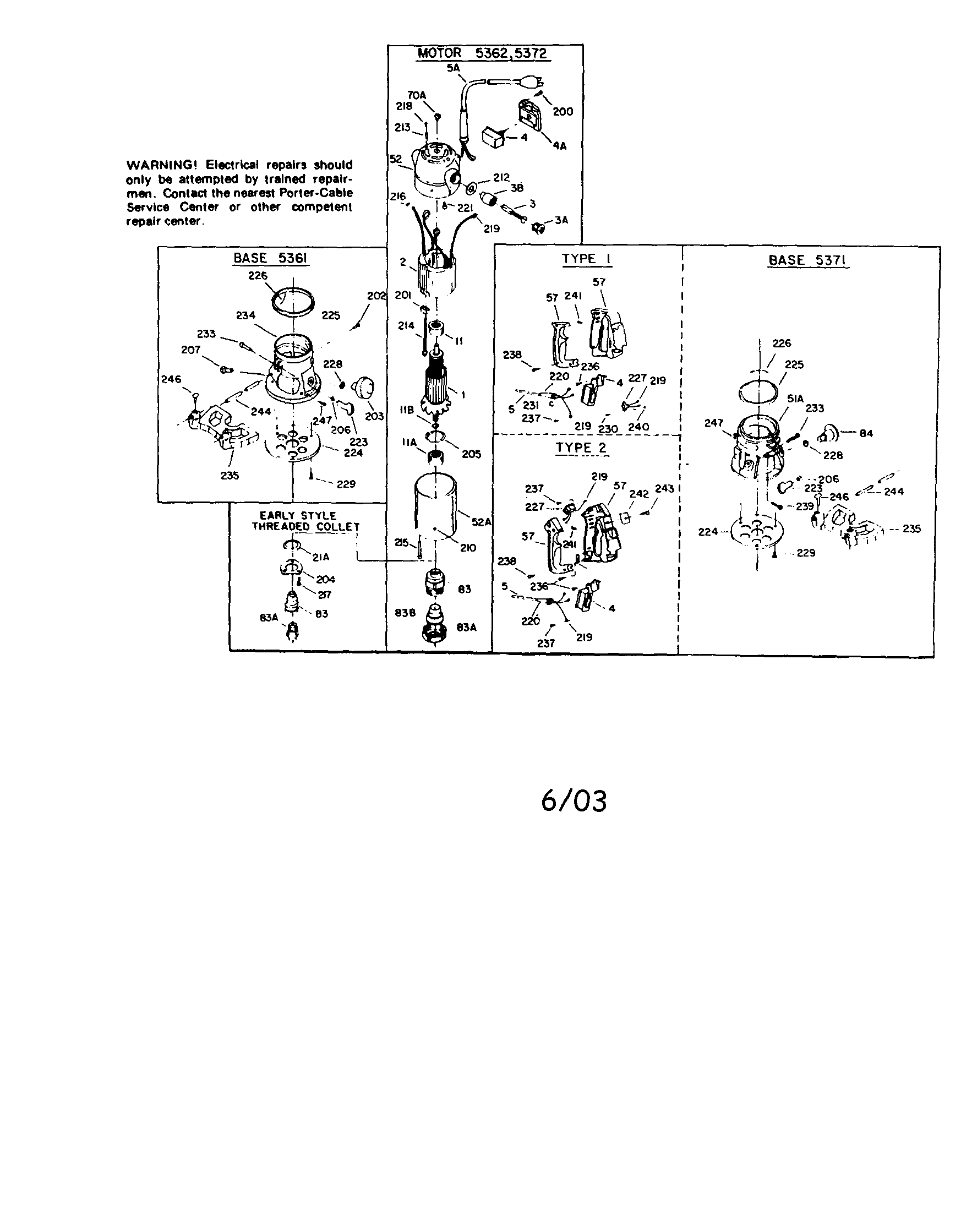 Question and Answers
Q:
Replaced gearing on my garage door opener with kit 41C4220A. Now the motor runs forward 3 sec and reverses?
A:
It sounds like the limit switch assembly is out of time with the door lift trolley assembly. That can happen when replacing the worm gear if, for example, you removed the components when the trolley was in the door-down position but re-installed them when the trolley was in the door-up position.
Even though the spacing between the limits is still approximately correct, the overall start point for the movement no longer allows the mechanism to move far enough. That creates binding before the limit setting can be reached and can reverse the opener.
To fix it you will need to remove the limit switch and then re-time it to the proper trolley position. If you move the trolley without the limit switch on the door could jam so remove the lockpin from the input gear on the limit switch and you can spin it to move the indicated door position on the switch without disturbing the prior limit spacing. You want to match the two so that, for example, the up-limit shows on the limit switch when the trolley is actually close to the up-position.
Once the start point is close enough the door should work normally but you may still need to fine-tune the exact upper and lower positions according to the procedure in your Owner's Manual or the door could over-extend and jam or reverse due to exceeding a load limit.
Another possibility is an issue with the RPM sensor, see link below for more on that.
Read More
HVAC & Fireplace Bucket -
Sears Technician
April 29, 2008