Model #502255791 CRAFTSMAN Lawn, Tractor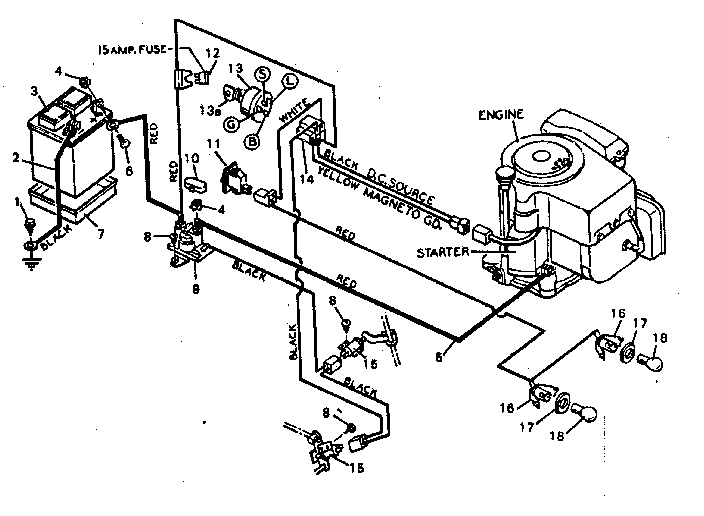 Question and Answers
Q:
How do I adjust the choke and idle and transmission belt on my lawn tractor.
A:
Those procedures were covered in the owner's manual. Unfortunately, the manual is no longer available to order or to view online at Manage My Home.
You can still get an idea of the parts involved and how they fit together by looking at the parts illustrations such as the images below taken from Sears PartsDirect under the model number for the tractor and the engine, which is listed under the tractor parts as a model 143356232.
The only adjustment to the drive belt tension is done by adjusting the clutch pedal items 29 and 30 engagement at the adjustment nut item 32. If you cannot get the proper tension with the adjustment range then there is likely a problem with the drive belt itself.
We recommend a professional make any carburetor adjustments as any error can quickly lead to engine damage and a safety hazard. A professional can adjust the carburetor to its full potential so it will operate reliably and safely and still meet emissions standards. The idle adjustment screw is shown as item 6 on the side of the carburetor with the spring on it item 5 while item 7 is the choke which you would see on the top.
Read More
HVAC & Fireplace Bucket -
Sears Technician
May 12, 2008