Model #36315312100 KENMORE Dishwasher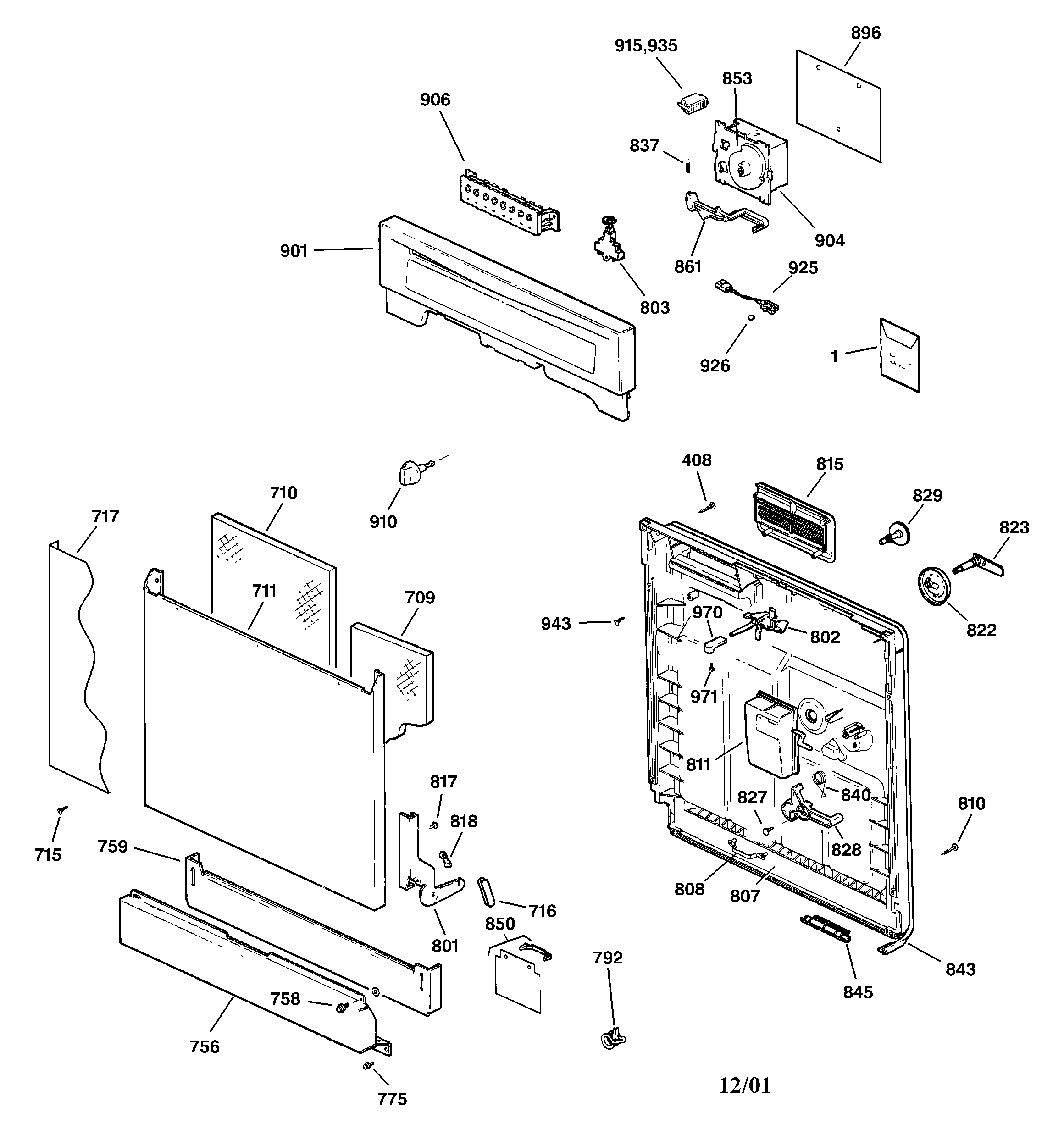 Error Codes
Error Code:
Condition:
Check/Repair:
Question and Answers
Q:
What is wrong with my Kenmore dishwasher model 363.15312100 when it is not draining properly?
A:
Do you have a hose that goes to a garbage disposal? If so you may want to unhook it from the garbage disposal and check to see if it is plugged by food or something. That's was wrong with ours. I just took a shop vac and sucked out the line.
Read More
A:
There are several reasons the dishwasher would not drain well and leave the tub full of water.
From the description you give not much water is draining out at all.
The image below may help you this.
You will want to remove the lower access panel to access the drain solenoid. When the unit drains the motor doesn't reverse directions like some models. What happens first in drain is the solenoid is activated with 120 volts from the timer. The solenoid is pulled down which opens a flapper in the pump housing that then directs the water to the collection chamber.
In the collection chamber the "piston/nut" assembly closes the water path to the tub and directs the water out the drain.
The image below should help you with this drain process.
The first thing you can check is if the solenoid is being activated. It would be very noticeable when the solenoid activates. If the solenoid never activates then there is no voltage and the timer or push button switch is bad or the solenoid is bad. The solenoid can be checked for continuity if you have access to a volt/ohm meter.
If caution is used you can even pull down on the solenoid yourself and see if the unit drains. You can push down on the solenoid and hold it down and see if any water drains.
If the solenoid activates then the next potential problem is with the flapper inside the sump. The flapper is turned by the solenoid but if can be broken and not turning at all. If the solenoid is activated but no water enters the collection chamber then the flapper may be at fault.
If the water reaches the collection chamber the next possible failure, and most likely, is the piston and nut assembly. This it the black object with spring you see in the collection chamber. The piston nut is a valve that allows water and debris to circulate in wash but in drain the piston nut should seal off the inner wash tub and only allow the water and debris to drain out. The piston nut is a common failure and the symptom is the water trickling out of the drain hose which leaves water in the tub.
I hope this information helps give you a start to determining the source of the drain problem. You can check some things and submit another question with any additional details you find for further assistance.
Read More
Fred M -
Sears Technician
March 08, 2010
See more answers