Model #3627585590 KENMORE Free Standing, Gas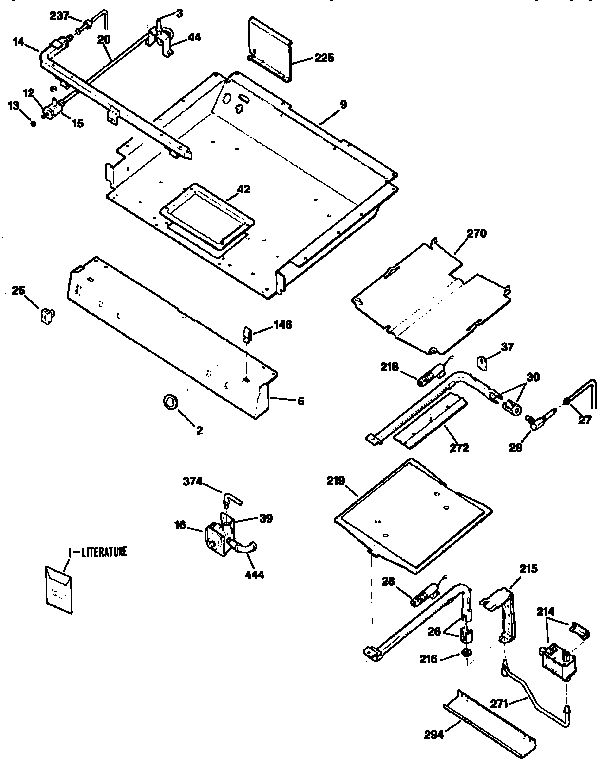 Question and Answers
Q:
Sears kenmore propane oven will not heat to desired temp. It takes forever and has gradually getting to the point where it will not heat oven to desired temp
A:
Good afternoon.... I can fully understand the frustration of having your oven not get to temp when you have steaks waiting.... I did locate a link that does address the identical situation. I was unable to find a link the problem was with a propane oven. Keep in mind that an expert will be investigating the matter further for you.They should be in touch with you within two business days if not sooner. I hope this link helps you with your heating issue and have a nice day.
Read More
Henry -
November 23, 2012
A:
See if the broil burner works and heats properly. If it does, then you may have a weak bake burner ignitor. The theory of operation for the ignition system in the oven is shown in the image below. Here is a video that shows more details about that ignition process: Gas Ignition Operation .

You can check to see if that bake ignitor is glowing when the oven is set in the bake mode. If it is, then the other components in that circuit are probably okay. You will likely need to replace the bake ignitor in that situation. You can order that part from this page: Igniter for Kenmore Range Model 362.7585590 . Be sure that you unplug the range and shut off the gas supply before accessing internal components and replacing parts.

I hope that this information helps. If you need more assistance, reply with additional details.

If you get to the point where you need to have a service technician diagnose and repair this failure, you can schedule service through this link: Sears Home Services .
Read More
Lyle W -
Sears Technician
November 26, 2012
See more answers
Q:
Kenmore Gas Range #3627585590: Error Code F2 when cooking pizza at about 450 degrees. I see this can be of 4 possible reasons.
A:
Having an error code on a range can be inconvenient and keep your appliance from working properly and I will be happy to help. While you are waiting for your expert answer, I did manage to find a link that will provide you with some good information to help you with your question. I hope my link is useful.
Read More
Joseph P. -
June 07, 2011
A:
If you only see the F2 code when you are cooking the pizza at 450 degrees, then you could have a problem with the oven temperature sensor. That code indicates an over-temperature condition in the oven. If the control detects a temperature above 624 degrees through that sensor, then the F2 code will be displayed.
See if the broiler cycles off and on at lower temperatures. See if the temperature is regulated properly in a normal bake cycle set at 400 degrees. If the range works properly under those conditions, then you may not have a problem with the temperature sensor. See if the F2 is displayed if you set the broiler at 450 degrees with nothing in the oven. If the broiler works properly under those conditions then you may have steam or smoke coming up off of the pizza that is heating that sensor over the 624 degrees. If you still get the F2 even with nothing under the broiler then you will probably need to replace that temperature sensor probe in the oven.
The procedure for removing the sensor probe is shown in the image below. Unplug the range before accessing internal components.
Here is a link that shows how to test that component with a volt/ohm meter: Oven Sensor Testing .
That sensor is part number WB21X5301. You can order it from the Sears PartsDirect website.
NOTE: That sensor costs around $75. There is chance that replacing just that component may not fix your problem. You may also need to have the electronic clock control board in the console repaired. That clock control board is not available as a replacement part. If it is bad, it would need to be pulled out of the range and sent to a repair facility to be rebuilt.
I hope that these troubleshooting tips help. If you need more assistance, reply with additional details.
If you do not feel confident repairing this problem yourself, then you can have it repaired at your home by a Sears technician. Here is a link for the website: Sears Home Services .
Read More
Lyle W -
Sears Technician
June 08, 2011
See more answers
Q:
Can the light bulb in my oven timer display WB27T10083R be replaced instead of the whole timer?
A:
The light for this display is not a separate part. It is integrated into the control. To fix the light, you will need to replace the whole control part WB27T10083R.
Read More
Lyle W -
Sears Technician