Model #36272621302 KENMORE Free Standing, Gas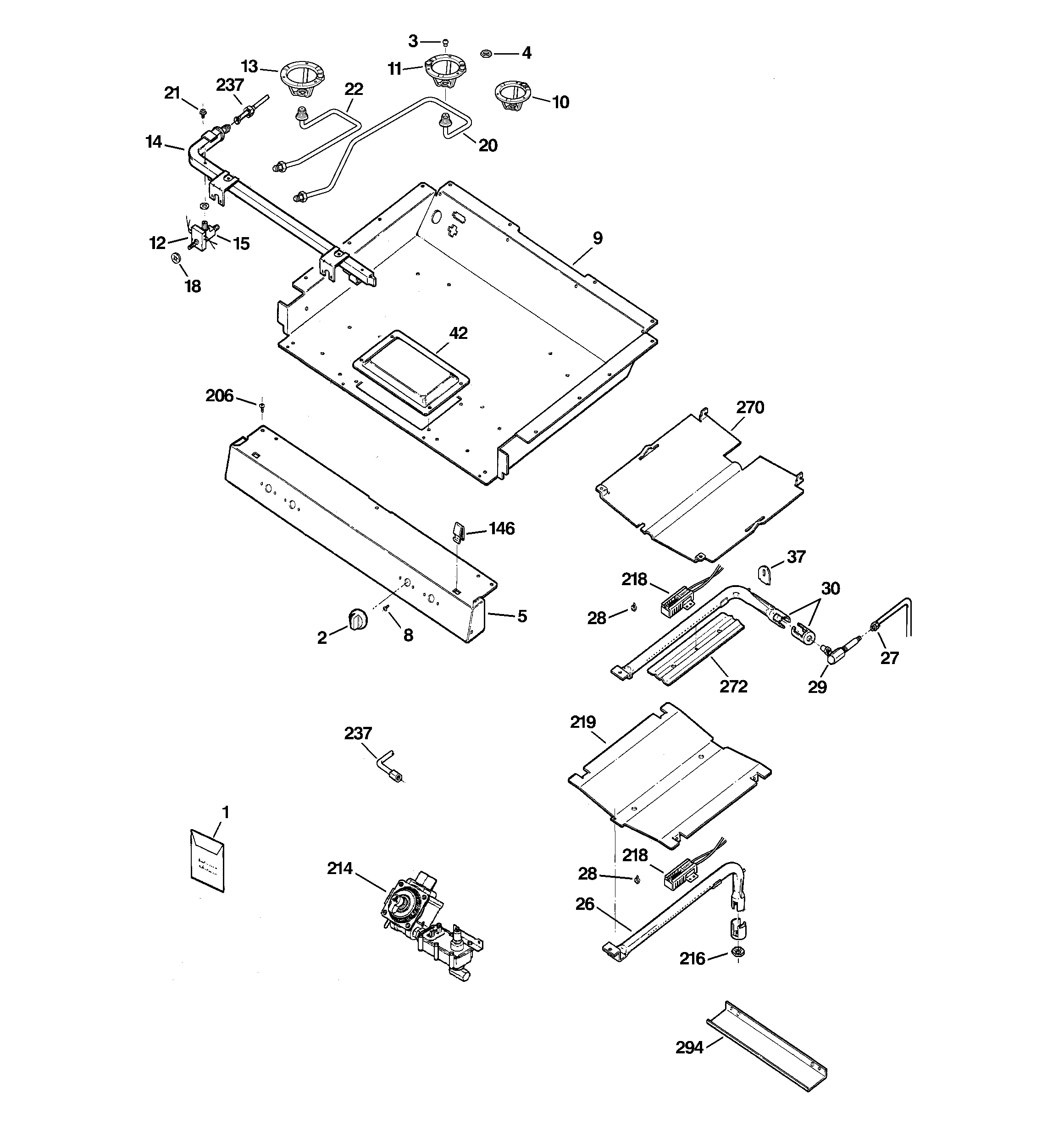 Question and Answers
Q:
How do I access under the top of my Kenmore stove?
A:
I do not recommend lifting the top up unless you have to. Under each burner you will need to remove 3 small screws #122. Use a putty knife to press in on the clips #46 to release the top. Use extreme caution when lifting to avoid bending the gas lines. Be sure the gas is turned off & the power is disconnected
Read More
biker dave -
Sears Technician
April 17, 2009
Q:
Can the locking/self-cleaning mechanism on my oven be bypassed?
A:
The latch handle is part number WB15K10049 & is available for ordering from www.sears.com the complete latch is not available, but I don't think you need the complete latch. Please see the images below explaining how the self cleaning latch mechanism works. After lifting the top & inspecting the latch assembly you should be able to manually move the locking arm to unlock the switch position. Be sure to disconnect power to the range before lifting the top.
Read More
biker dave -
Sears Technician
March 26, 2009
See more answers
Q:
Why is my oven not coming on for my Kenmore range?
A:
I believe that you are correct. This usually happens when the lock lever gets bent. You need to straighten it out, to be able to move the handle over far enough to disengage the lock switch. Force the handle towards the lock position. Look closely at the L shape part of the handle. Once the handle is straightened out, when you move it towards the unlock position, the switch will disengage & you will now be able to use your oven again.
Read More
biker dave -
Sears Technician
March 17, 2009