Model #35021 CRAFTSMAN Heater, Kerosene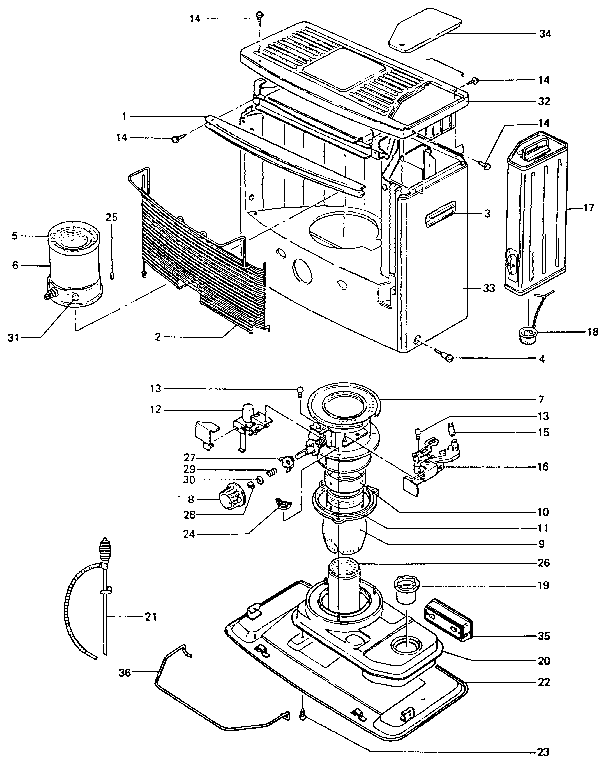 Question and Answers
Q:
The keypad on my Kenmore microwave oven is locked. #4619-654-35021. How do I unlock it?
A:
To lock and unlock the child lock on your control press and hold "Start" for 5 seconds. If you can't unlock the control by holding start, you will have to replace the touchpad.
If you would like to download or copy the use and care manual for your microwave follow the instructions below.
Go to the Home page of Manage My Home and select Products and manuals
For this model enter the following:
Type of Product Microwave
Brand Kitchen Aid
Model no. 4619-65
Select Find manuals at the bottom of the page to search for your manuals. Choose the blue Owner's manual (pdf) link for your product from the search results and it will open your manual for viewing online.
You can save a copy of the manual to your Home Profile or, on most computer systems, download or print the manual while you are viewing it.
If the manual can't be found, please call the Manage My Home Member Services Team at 1-800-803-6775, between 8 a.m. and 8 p.m. Central Time. They will be more than happy to help you track down the manual.
Read More
Jimmy K -
Sears Technician
April 09, 2008