Model #33957A MTD Lawn, Tractor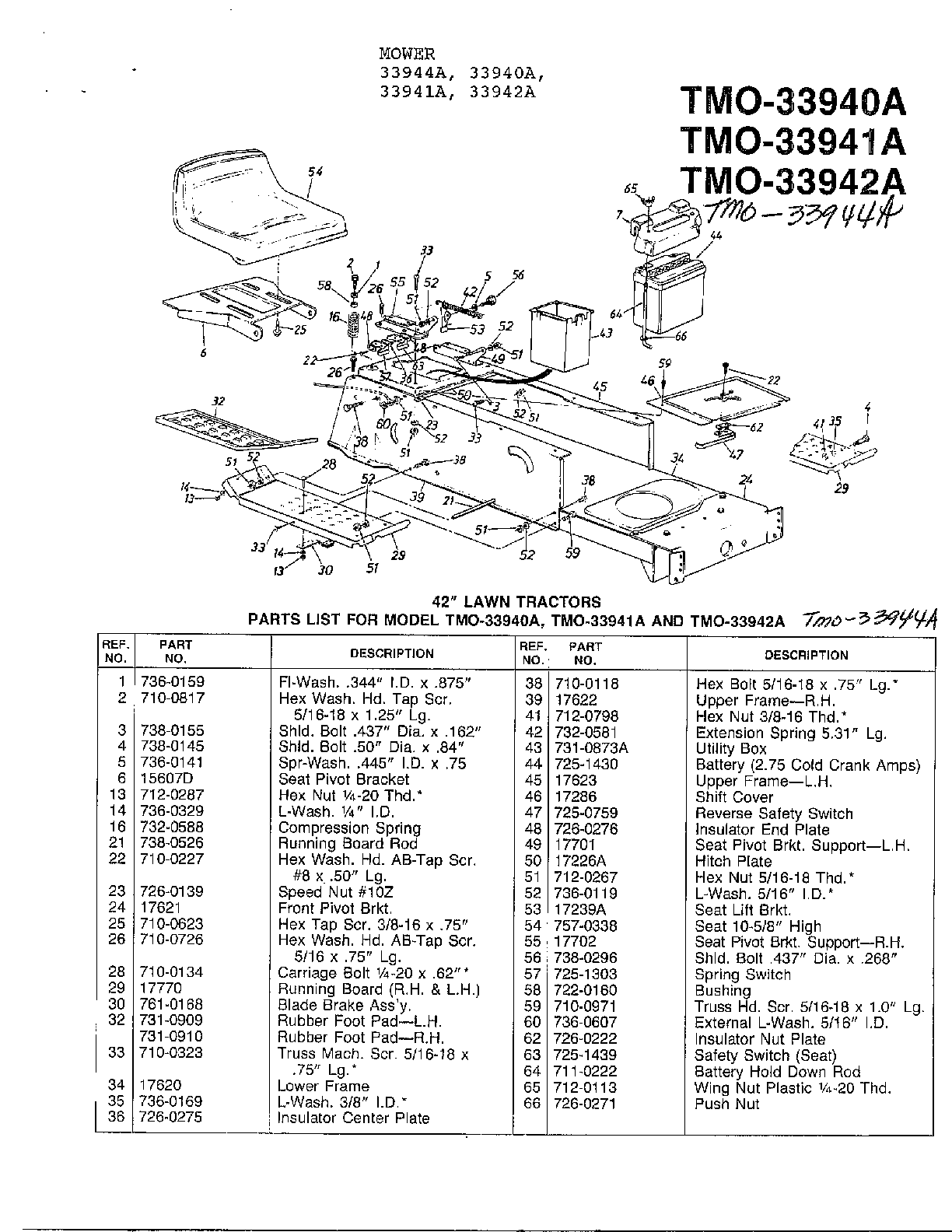 Question and Answers
Q:
How to change a blade belt on a riding mower? Montgomery Ward Model TMO33957A-I111H1.
A:
Unfortunately, I was not able to find any information on this model using the number in your question. Possibly it is a serial number rather than model or maybe it was entered incorrectly or possibly it simply is no longer in our system here.
Either way, there should be a decal on the deck that shows how the belt is routed, or you can note the pattern of the original belt before you remove it.
Given the age of any Montgomery Ward product it is likely the belt has a manual engagement and not an electrical one. So, with the tractor turned off, you can watch the deck and belt as the engagement is moved and see a cable or linkage that moves some form of tensioner pulley to tighten the belt.
With the belt in the loose position and the deck lowered you should be able to get the old belt off and the new one on.
If not, you may want to consult a professional to be sure the belt is on correctly and the unit will operate properly.
Read More
HVAC & Fireplace Bucket -
Sears Technician
July 23, 2008