Model #316794000 CRAFTSMAN Blower, Gas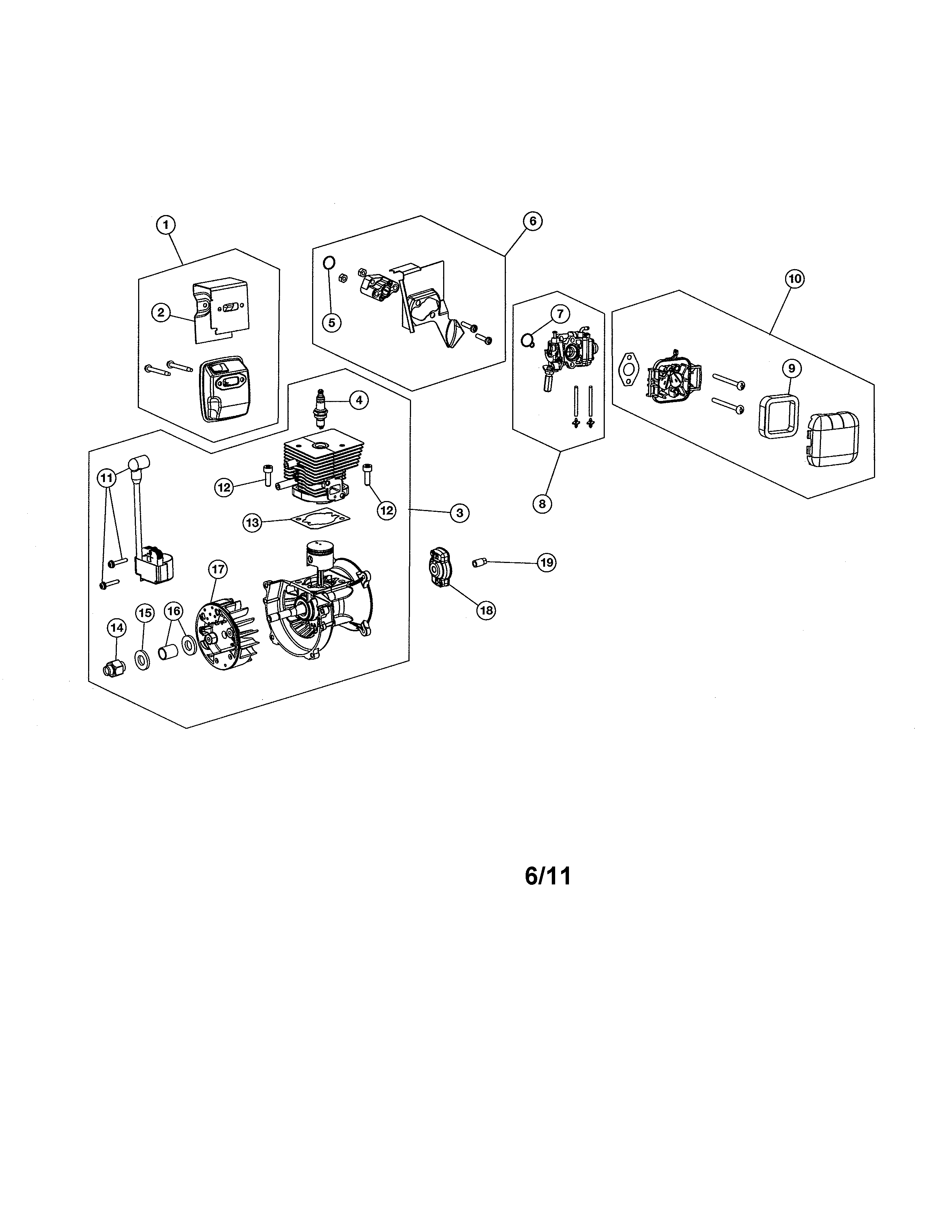 Question and Answers
Q:
parts missing,it is not starting 316794000 Craftsman Blower
A:
Thanks for the inquiry and for using SearsPartsDirect.com.
I am sorry to hear that the new blower is not working or starting for you, as well as missing parts out of the box. There is nothing more frustrating than that.
If this was a new purchase at Sears, we offer you a 1 year warranty on missing parts and workmanship, so we could have a technician come out and fix the machine at no cost to you. If that's the case, I recommend you contact us at 1-800-469-4663 and ask to speak with Lawn & Garden Warranty.
Outside of that, it's hard to say for sure why the Blower is not firing up. With it being a new unit, there shouldn't be any issue with the carburetor, plug, magneto, etc...., so I would speculate to say that the fuel you added was more than 10% Ethanol blend or the fuel was bad when added. The new Ethanol blends are tough on these small engines, and they can't handle more than 10% Ethanol in the blend. If you purchased E85 (85% Ethanol, 15% Gasoline), it wouldn't fire no matter what. Also, fuel is only staying fresh about 60 days without a fuel additive like Fuel Stabilizer, so if you store fuel in a container without additives, it will only last 60 days. I've see fuel go bad in as little as 30 days depending on seasonal blend and producer.
However, if you have the warranty, contact us and we will get you the missing parts and fix the machine for you at no cost. Hopefully this helps and let us know if we can be of any further assistance. Thanks for using SearsPartsDirect.com.
Read More
Jeff Wallace Sr -
Sears Technician
November 11, 2013
Q:
Lack of power 316794000 Craftsman Blower
A:
Thanks for the inquiry and for using SearsPartsDirect.com. I am sorry to hear of the issue you are experiencing with the blower, I know how frustrating it is to not have full operating power.
You didn't mention a lot in regards to details on what's been checked, so I would recommend starting with the basics. The most common issues with lack of power for these small engines stem back to air and fuel. Make sure the air filter is clean or replace it if it seems dirty. Also make sure the fuel is fresh. If the fuel has been in a storage container without any additive like Fuel Stabilizer, it may need to be drained and refilled. You could also have a fouled plug, you will want to pull it out, clean it with a wire brush and reinstall it. Make sure that you are using the right amount of 2-cycle engine oil ratios with the fuel.
If all that checks out, the carburetor could have a partial clog that's prohibiting power output at full throttle (starving itself). You can take the carburetor off and do a very thorough cleaning with carburetor cleaner and a compressor to shoot compressed air into the passageways. Pay close attention to cleaning the jet(s) inside the carburetor. If there is a carburetor high speed adjust screw, you may try opening it up once cleaned and reassembled. However, due to EPA standards, most of the time, these carburetors will not be adjustable.
The unit is not very old being manufactured in and around 2011, so it's unlikely the pistion and rings are worn, even though 2-cycles do wear faster than 4-cycles would. However, depending on the usage, if nothing above helps the situation, that could be a remote possibility. Another remote possibility would be an air leak between the carb and the block. If you remove the carb to clean it, you can verify that it has a good seal when you reassemble it.
Check the items I have mentioned, and if nothing works, please feel free to respond and we can continue our troubleshooting. I appreciate the inquiry and with you all the best with the blower. Thanks for using SearsPartsDirect.com.
Read More
Jeff Wallace Sr -
Sears Technician
September 04, 2013
Recommended maintenance parts & accessories