Model #30-3860-23-03 TAPPAN Range (gas)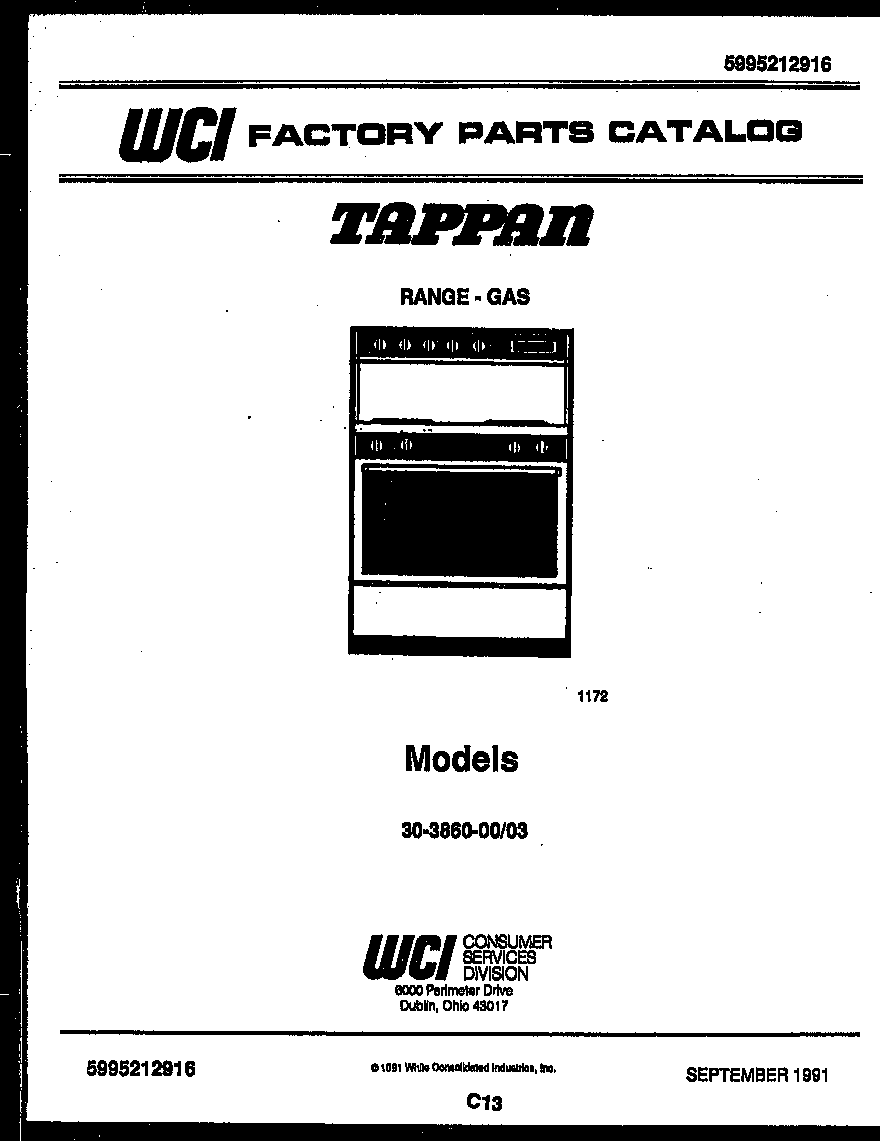 Question and Answers
Q:
Why is the 4 month old ERC on my Kenmore range beeping F2 over & over again?
A:
The F2 code indicates that the ERC detects an oven over-temperature condition through the resistance of the oven sensor circuit. Since this is happening when the oven is not even on, it is apparent that the problem is either in the sensor circuit or the electronic control board. There are some factors that can cause a false F2 to be displayed. Here are some issues that could cause this problem:
Electrical interference such as a cordless telephone plugged into the same circuit as the range could cause a false F2.
Strong signals (such as from a ham radio in the vicinity) can be picked up by the sensor wire harness and cause the F2.
High resistance through the sensor wiring or a failed temperature sensor probe could also cause this problem.
The sensor circuit is connected to the ERC on the 6-pin connector on the side of the board. If you are able to shut off the breakers for the range to disconnect electrical power and access the ERC, you can check the resistance of the sensor circuit wiring through the connection on the board. The sensor circuit is on the pins 4 and 6 that are separated by a space. Unplug this connection (with electrical power disconnected) and measure the resistance with a volt/ohm meter. You should measure about 1100 ohms at room temperature. If resistance is high (over 1300 ohms), then a failed temperature sensor probe or a wiring problem would be causing this failure. If you are able to access the temperature probe and check the resistance directly at the probe, you can determine whether the failure is in the probe or the wiring. If you are not able to safely access these components, I recommend calling a service technician to diagnose and repair this problem.
Read More
Lyle W -
Sears Technician
A:
tappan stove 30-3860-23/03 f 2 code had temp sensor checked room temp 1100 ohms want to know if by heating with torch will ohms change? trying to test under heat to make sure part is good before replacing clock timer
Read More
See more answers
Q:
What does F2 error code mean on my stove?
A:
Without the model number of your range I will not be able to give you a specific answer. F2 error code can have a different meaning for different models. Most likely it is a temperature sensor probe or an electronic oven control board failure or the oven temperature has risen above 665F and door unlocked or above 965F with door locked. Check oven temperature sensor.
Resubmit your question with the model number for a specific meaning of your F2 error code.
Read More
Joey S -
Sears Technician
June 13, 2008
See more answers