Model #2784018810 KENMORE Ranges, Electric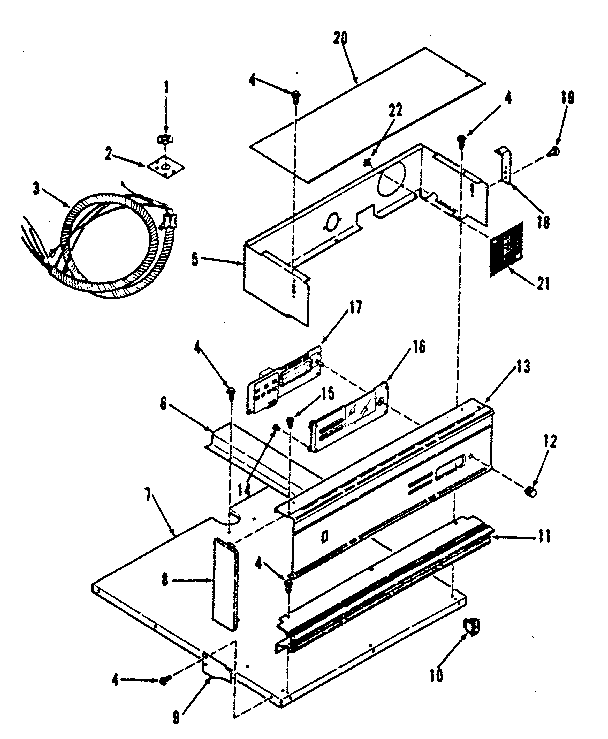 Question and Answers
Q:
What is a current model of oven that I can buy to replace my current Kenmore wall oven?
A:
According to your model number, it appears that this oven is a 24" wide model. Although I could not access the exact installation guide for this exact model, I was able to access the installation guide for a nearly identical like model. The cabinet cut-out dimensions that were likely required for your current model are shown in the first image below. You should be able to use this information to size a current new model. NOTE: Check your current oven to make sure that it is a 24" model that matches the dimensions of the oven in the first image below (23 3/4" X 27 7/8").
According to the dimensions of your current model, the best fit for your likely cabinet cut-out dimensions would be a Whirlpool model RBS245PRB. I provided the cut-out dimension requirements for this model in the second image below. I also provided a link from the Sears.com website below that provides more details for this model of oven. It comes in a variety of colors. This oven should fit in the opening where your current oven is located with virtually no modifications needed. I researched the cut-out requirements for other major brands of 24" ovens (including Kenmore). I did not find a better fit than this Whirlpool model.
You may be able to use other brands and models of 24" wall ovens depending on your exact cabinet dimensions and the location of cabinet doors above and below your oven. You would likely have to modify the cabinet cut-outs if you choose one of these different models.
If you need more help replacing your oven, resubmit your question with additional details.
Read More
Lyle W -
Sears Technician
October 29, 2008
Q:
How do I access the bake element wiring that is behind the rear oven panel?
A:
First, disconnect or remove power to the wall oven.
If you can't grab/hook the broken wire by using a stiff wire (like a short piece of a metal coat hanger) and pulling it back up and through the opening at the rear panel, the wall oven will have to be removed from the wall. Remove the rear panel located at the rear of the wall oven to gain access to the broke bake element wires one the wall oven has been removed.
Read More
Joey S -
Sears Technician
September 15, 2008