Model #2581560110 KENMORE Grill, Gas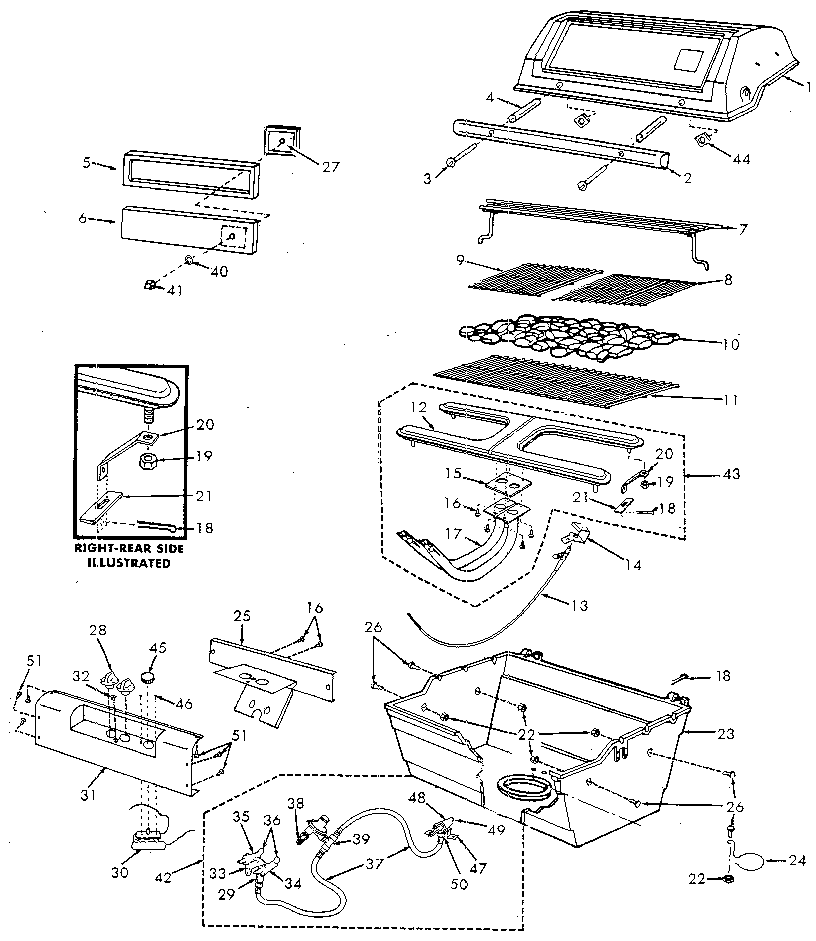 Question and Answers
Q:
I have a Sears Grill--model 258.1560110 that the replacement burner doesn't fit the original venturis...Help!!
A:
The part numbers you received are correct according to our system. The gasket between the venturi and the burner does not come with the burner.
Check the part numbers on the boxes or bags the parts came in. If these part numbers are correct, the burner should attach to the venturi. The size of the burner shouldn't matter as long as it will mount on the mounting plates and attach to the venturi.
The new shield for the electrode should attach to the burner or the burner mounting plate.
If the parts won't work at all, call Sears Parts Direct at 1-800-250-1698 and tell them why the parts don't work. You can order the gasket while you are talking to Sears Parts Direct.
Read More
Jimmy K -
Sears Technician
June 03, 2010
A:
This is for Jimmy K. The venturi that came with the original H burner had a pattern of 4 holes that mated to the holes in the burner. This replacement burner 920.10390312, which is the correct replacement for the original, has a hole pattern that will only line up with 3 of the 4 holes in the venturi flange. The gasket was completely trashed and rather than pay for a replacement I'm going to try an fab something that will work. Do you know what type material will work in that service?? The electrode shield must have to fit between the flange on the venturi and the surface of the burner. It is a weird design and since this is a two burner grill it has to go on the right side as you're facing the front of the grill-that's the way the original was. As far as the new H burner is concerned I plan to drill a separate hole where the venturi mates up so I get full coverage with the 4 machine screws. It may not be that easy but I don't give up easy. Let me know what you think.
Read More
See more answers