Model #11092966101 KENMORE ELITE Laundry Centers/Combos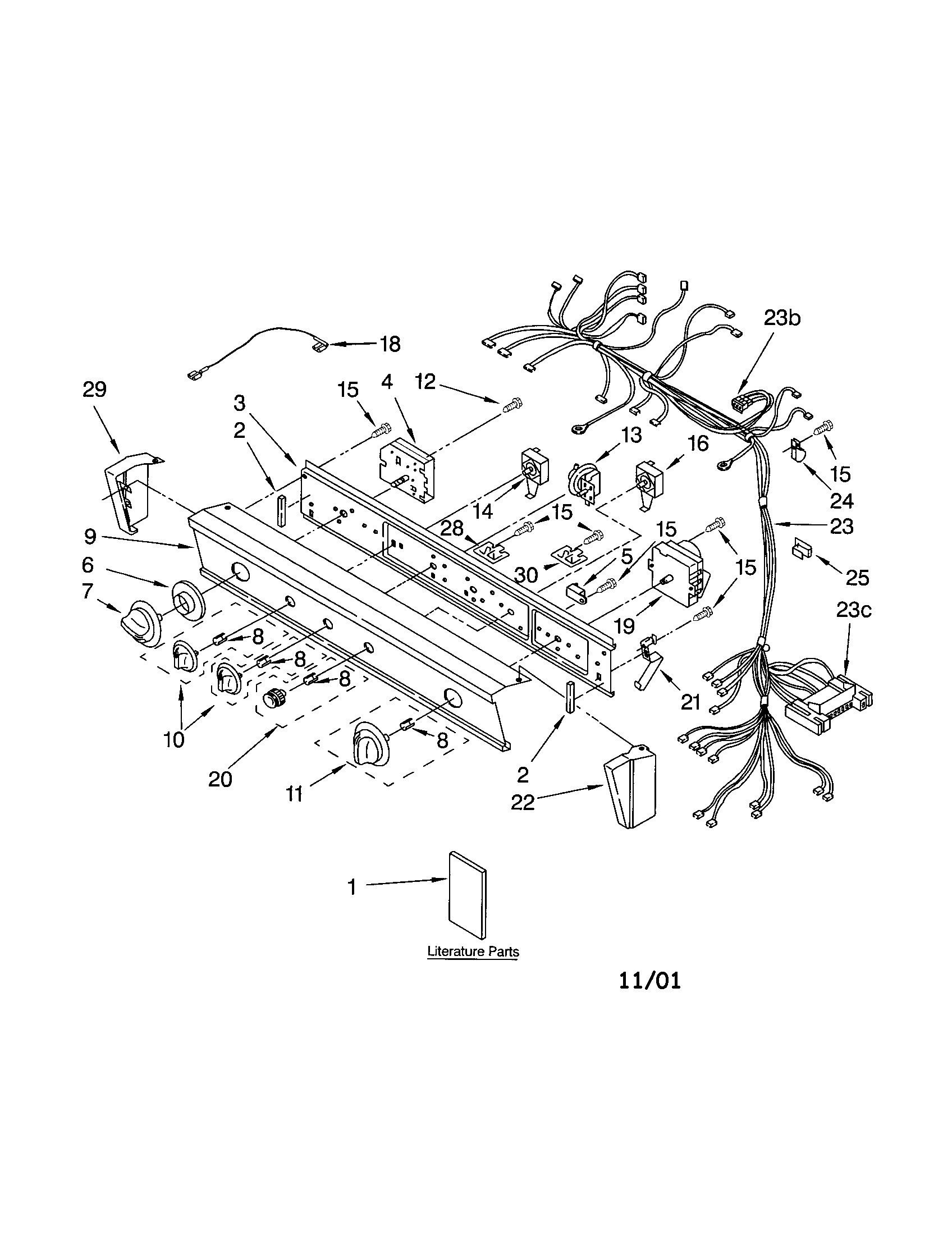 Question and Answers
Q:
Is there a complete manual (more than the one page on the web) for 11092966101? Exactly what electrical requirements are there: 220 or 110?
A:
I know the one page sheets you are referring to but I think I have attached the entire manual this time. See the link below. Hope this helps!
Read More
Barbara H. -
August 19, 2010
A:
Barbara H provided the link for the full owner's manual/installation guide for this laundry center in the response provided above. This manual will have detailed instructions for wiring a 3-prong or 4-prong dryer plug. This is a 220 volt AC laundry center. You should be able to buy an outlet cord that matches the new outlet from your local Sears or hardware store. Follow the instructions in the manual for wiring the new outlet cord.
If you need more help, let us know.
Read More
Lyle W -
Sears Technician
August 20, 2010
See more answers
Q:
How do I remove timer knob on my Kenmore Elite washer model 110.92966101?
A:
I have provided the instructions on how to get into the console to the timer below. I also included a wiring diagram with the fill circuit traced in red. Once the console is open and the power is removed you can remove the timer. First remove the knob by pushing the knob in and locate the black pin on the back of the timer. Now hold the black pin stationary while pulling out on the timer knob. Under the timer knob is one screw that needs to be removed. On the back side of the console locate the locking tab on the side of the timer. Pull up on the tab and slide the timer over and it will release the timer from the console. The water level pressure switch and the water temperature switch could also cause the washer not to fill. To open the console, remove the three screws located in the cover between the washer lid and the console. Pull up on the cover and it will unclip. The dryer has a cover panel above the console that needs to be removed. See image below. Now remove the screws that secure the console and pull it away from the front of the unit.
Read More
Mark T Personal Solutions Manager -
Sears Technician
December 11, 2009
Q:
What will cause my Kenmore washer model 110.92966101 to leak for no apparent reason?
A:
If the washer is not leaking with every load most likely the water is splashing off the tub ring during the rinse and spin portion of the cycle. If the washer is leaking every cycle it could one of many things. I have included the instructions on how get access to the inside of the washer below. Once the washer is open start a cycle and carefully check for water leaking. Once you have determined the faulty part it can be ordered from this link. Sears Parts Direct
Read More
Mark T Personal Solutions Manager -
Sears Technician
December 09, 2009