Model #10656716500 KENMORE ELITE Side-by-Side Refrigerator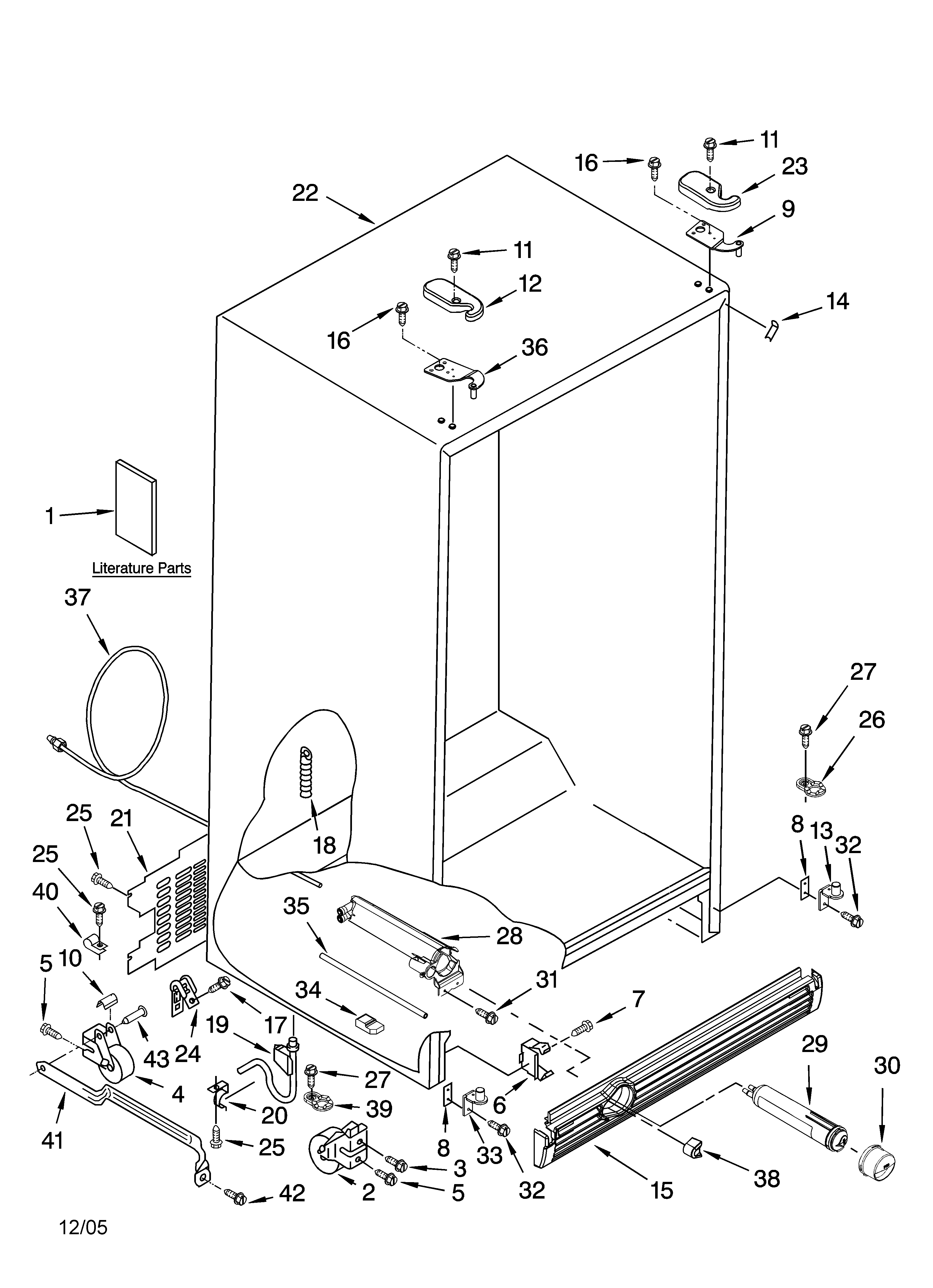 Question and Answers
Q:
Whirlpool Refrig, Model 106.56716500 won't defrost. 106.56716500
A:
Thank you for your question and I understand your concern.
As a technician, you should know electrical components and control boards can fail without warning. Electronic controls can be damaged by power surges, brown outs and lightning/electrical storms. It is not normal for a control board to fail every year. I'm not so certain it is a board failure. If you can force the control into a defrost mode and the heater comes on, then the control, defrost bi-metal, heater and defrost circuit is okay and there could be other causes depending on how much and where the frost and ice has accumulated on the evaporator coil. Moist air migrating into the unit or short on gas can also cause ice/frost to form at the beginning of the evaporator coil too. I recommend digging a little deeper and looking for air leaks, evaporator fan operation and/or for being short on refrigerant before condemning the control board. Also, be sure the evaporator fan motor is running correctly too. Check the door seals and any place where air can migrate into the fresh food section and freezer section. Look at all the points on the back and under the unit where wires and tubing enters the box. I hope this helpful. As a technician I'm sure you will be able to properly diagnose and confirm the icing.

I hope this helpful.
Read More
Joey S -
Sears Technician
May 21, 2014
A:
Joey S: Thank you for your diagnosis and comments. I have checked all the components you listed, and for air leaks in the compartments. Everything's fine. The one symptom that remains is that the unit NEVER goes into defrost cycle (unless I force it, using the technician testing procedure.) I let this refrigerator run for 3 weeks, significant frost formed on the evaporator/fins, but it never once went into defrost mode. But it did after I cycled it manually. Then, I went out of town for 2 weeks (after defrosting the evaporator with a manual cycle.) During that time, the refrig was not opened once. When I returned, the evaporator wasn't heavily frosted, but I could see that it had NEVER gone into defrost cycle. I cycled it manually, and it defrosted just fine. But it hasn't defrosted automatically once since then (in 2 weeks). i suspect the circuitry on the main board that is part of the "Adaptive Defrost" system that tells the board when to trigger a defrost cycle. I wish I could obtain a schematic to trace the circuitry (buy that's unlikely -- everything's "remove and replace boards" today.) I'm aware that some maunfacturers measure the compressor run time; door openings, and/or defrost cycle duration, using a microprocessor. Whatever system Whirlpool is using on this refrig, I suspect that microprocessor has failed again-- on this second board. (Give me back the old mechanical timers!) Thanks for the response, Joel. Anyone else out there have a schematic; or can you point me to the microprocessor on the board? Or am I just out another $200+ ?? (Whirlpool wouldn't even talk to me!)
Read More
See more answers