Model #10651559102 KENMORE Side-by-Side Refrigerator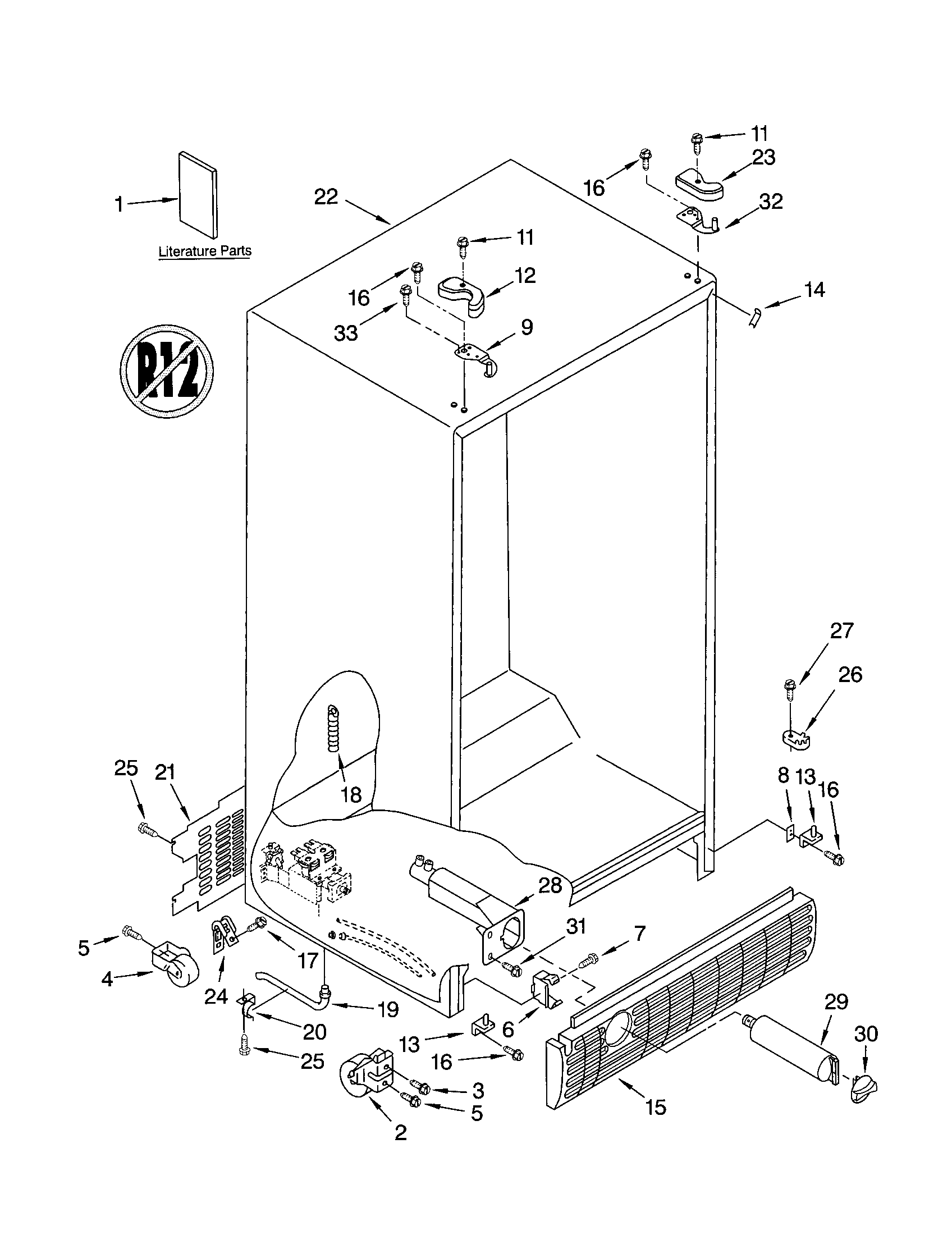 Error Codes
Error Code:
Condition:
Check/Repair:
Question and Answers
Q:
Why is my Kenmore side by side refrigerator getting very hot in the center between the doors?
A:
This is normal operation. The heater behind the metal strip dividing the refrigerator & freezer sections help reduce exterior moisture. Without the added heat, water would drip on the floor. If the center rail is hotter than normal, this indicates that the refrigerator has been running a long time. Be sure the doors close & seal properly.
Read More
biker dave -
Sears Technician
March 15, 2009
A:
I have a Kenmore refrigerator 106.50582001 and I have the same problem that it is very hot. It has been that way for a while now. I did clean the coils on the bottom of the refreigerator and I did notice there is a fan down by the compressor that does not run when the refrigerator is running. Is that normal?
Read More
See more answers
Q:
What's wrong with the ice dispenser?
A:
I'm not sure what you mean by both augers. There is only one auger in the bucket. If the blade is not turning, it could be a weak motor or maybe the coupling broke. First empty most of the bucket, so just a few cubes are in it and check if it will dispense cubes. It's much easier on the motor, than trying to crush them. If it will dispense cubes now with a smaller load, it indicates the motor is weak and will need to be replaced. If it still bounces I suspect the coupling broke. The bottom coupling is # 2220458 and the upper coupling is # 2220457. One other possibility is, if the bucket is not latching in place. Hold the bucket down and if it works ok the bucket will need to be adjusted. I'm sending you a picture with instructions for this adjustment. If you need more assistance, you can resubmit your question with more details.
Read More
Scott D -
Sears Technician
November 18, 2009
Q:
What will cause my refrigerator to stop cooling and the filter indicator to turn red?
A:
If the refrigerator stopped running completely the problem could be with the defrost control board. This board also controls the filter led light. If the unit is still running, check to see if the motors and compressor are running. If everything is running, the problem could be in the seal system. A technician will be required to make this check. If the filter has not been replaced, then the red indicator could be correct. If nothing is running unplug the unit from the wall for about 15 seconds and reconnect it. If it comes back on, the defrost control board # W10135899 will need to be replaced. If you need more assistance you can resubmit your question with more details.
Read More
Scott D -
Sears Technician
April 28, 2009