Model #10650564990 KENMORE Side-by-Side Refrigerator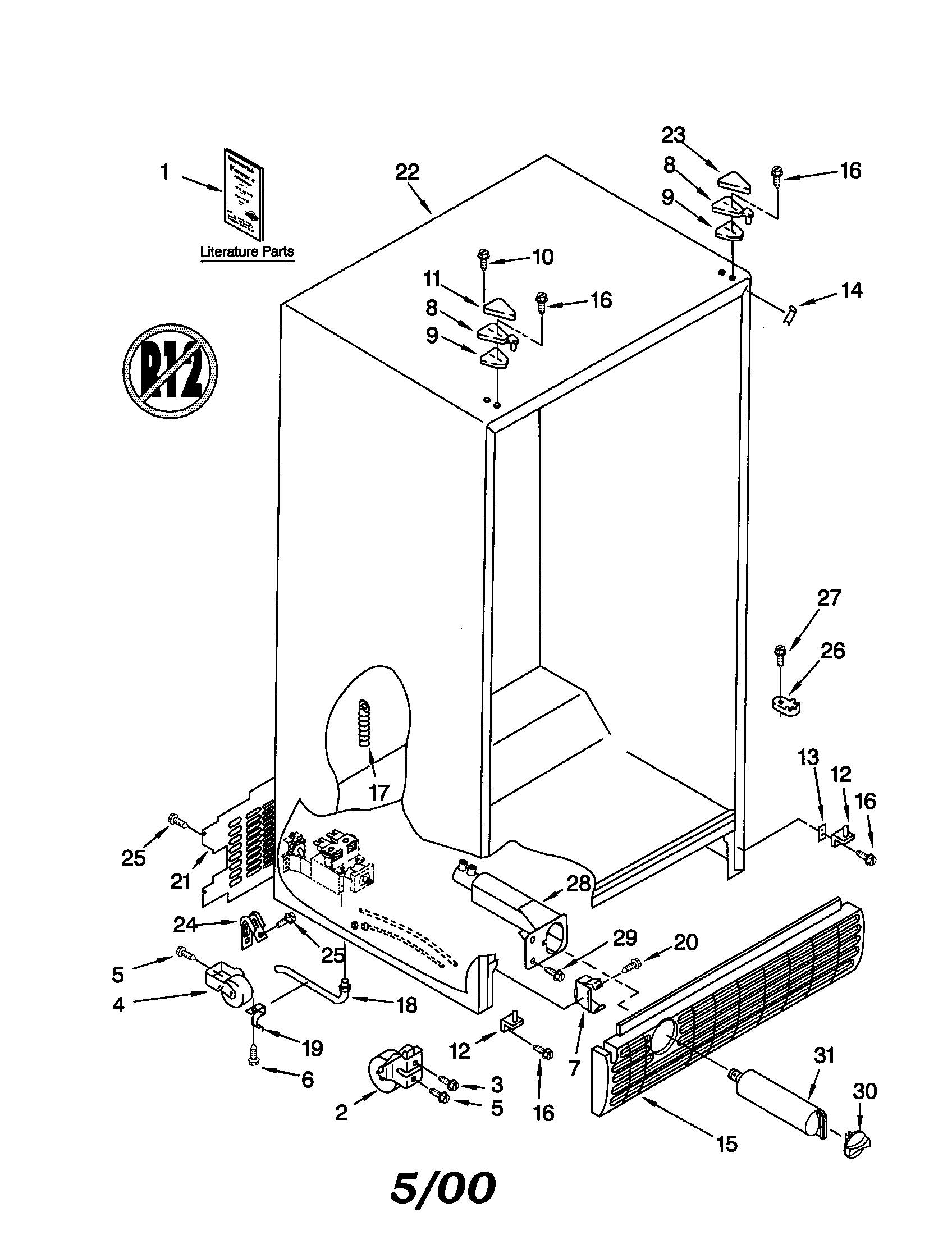 Error Codes
Error Code:
Condition:
Check/Repair:
Question and Answers
Q:
Why won't water flow to this new icemaker in model #106.50564990 and serial #SK1327056?
A:
As stated previously, if the original icemaker was working, it was suggested to reinstall it and the original wire harness. The tube extension was to help stop the water that was leaking. If water does flow when the L-V terminals are jumped but you still don't get any ice, then the icemaker must not be cycling or the water valve is weak. By weak I mean it's not able to open at a lower voltage. When the icemaker cycles on it's own to fill, the voltage will be lowered to the water valve. This is because of the mold heater in the icemaker. By jumping the terminals, it's by-passing the mold heater and sending 120 volts directly to the valve. This situation can be checked, by jumping the T-H terminals on the icemaker. This will start the icemaker into a cycle and at the end of the cycle, it should fill. If it cycles but doesn't fill but does fill by jumping L-V, the water valve will need to be replaced. If it cycles and fills, it indicates the icemaker is not cycling on its own, which would be the problem. If this is the case and it's a new icemaker, then the problem could be with the optic boards or the temperature in the freezer is too high (above 10 degrees). To get an accurate temperature, place a thermometer between some packages, air temperature is not a good check. At this point, it may be best to have a technician check this. A technician will have the proper equipment to check the temperature and to make some voltage checks at the valve, the optic boards and at the icemaker.
Read More
Scott D -
Sears Technician
October 23, 2009
Q:
Why won't water flow to this new icemaker?
A:
For the problem you were originally experiencing, there is a fill tube extension # 2174755 to stop the dripping. To install this extension, slit the tube and slide it over the existing open fill tube. What can happen is, water will splash out of the open fill tube, on this icemaker. I suggest reinstalling the original icemaker and wire harness and getting this extension. It's available at Sears PartsDirect . If the problem still exists, I recommend having a technician check it.
Read More
Scott D -
Sears Technician
September 25, 2009